Schools dance Heiva in Tahiti with Te Tuamarama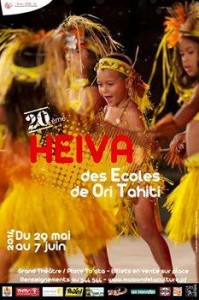 Te Tuamarama international school of Tahitian dance succeeds to Te Oro school dance.
Te Oro joined the Heiva of schools of dance since 1999, every year, except 2003, until 2010.
In 2010, I decided to mainly teach abroad.
Last year I created Te Tuamarama international school of Tahitian dance. This will be our first involvement in the heiva festival .
Te Tuamarama students live in Japan, Canada, United states, Germany, France, Spain, Italy, England, and soon in Mexico.
This year only Japanese girls are joining in the heiva event.
25 girls are coming from 5 different schools in Japan : Te Marama from Nagoya, Hitimahana from Osaka, Heimiri from Kita-Kyushu, Leilani from Chigasaki, and Te Tangia, from Okinawa.
Most of them don't know each other yet. Them will first meet on the occasion of the group rehearsal in Papeete.
The performance on May 29th is about enjoying the dance, sharing culture, and being linked to the earth .
We hope you enjoy performing with other schoolsos of dance from Tahiti !
TE TUAMARAMA I MUA
YouTube responded to TubePress with an HTTP 410 - No longer available